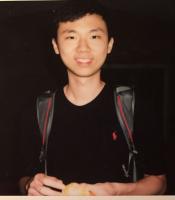 President
    Frank Chen, Silliman 2017
    Email: frank.chen@yale.edu
Frank is a senior in
Silliman
studying
MCDB
. Having grown up in Johns Creek Georgia, he splits his free time following his Atlanta Hawks and Atlanta Falcons. He can also be seen on the IM fields, on the courts in
PWG
, or in
Silliman
dining hall having way-too-long meals with friends. 
Hospice is an emotionally riveting reminder that service can be at-once challenging yet immensely fulfilling. Hospice volunteers understand the fragility of the human condition and through our service to patients, also experience the power of life - of living in the moment.
"Give what you have to somebody, it may be better than you think." -Henry Wadsworth Longfellow
    Co-Vice President 
    Emily Chen, Calhoun 2018
    Email: emily.chen@yale.edu
Emily, an Economics major, is a junior in Calhoun. Born and raised in Minnesota, she enjoys eating, hanging out with friends and exploring what New Haven has to offer. Outside of hospice, she's also involved in the Yale Entrepreneurial Society and Elmseed Enterprise.
Hospice is an incredibly fulfilling experience. Not only do you have the chance to connect and speak with patients and families and hear their stories but also to take a step back and really appreciate everything we've been given.
"Potential is universal, opportunity is not" -Wes Moore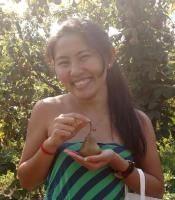 Co-Vice President
    Sarah Oyadomari, Morse 2018
    Email: sarah.oyadomari@yale.edu 
Sarah is a junior in Morse majoring in MB&B.  She's from Honolulu, HI and likes hiking, exploring, going to Toad's, eating way too much ice cream, and meeting new people.  She spends her free time weaving in the Fiber Arts Studio, killing zebrafish embryos (for science), learning ASL, and petting dogs she meets on the streets of New Haven.
Volunteering at Hospice has been an eye-opening and humbling experience. Life is a library of rich stories, and the chance to hear patients' stories has been by far the most rewarding part of Hospice.  I joined YUCH not only to learn about end-of-life medical care, but also to help people and their families as they cherish their final moments together.
"As you grow older, you will discover that you have two hands, one for helping yourself, the other for helping others." – Audrey Hepburn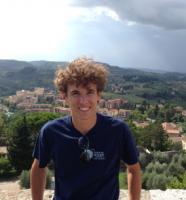 Shift Coordinator
    Giorgio Caturegli, Silliman 2018
    Email: giorgio.caturegli@yale.edu
Giorgio is a junior in Silliman College double majoring in Ecology & Evolutionary Biology and Classics. Originally from Baltimore, he is interested in medicine and hopes to become a surgeon. Outside of YUCH, Giorgio is involved in research at the Yale School of Medicine and plays for the club water polo team.
Spending time at a hospice is a moving and rewarding way to help those in need. While emotionally difficult at times, it is a wonderful opportunity to makes friend with and hear stories from incredible people. 
"si amare pigeat, saltem nunc redamare non pigeat. nulla est enim maior ad amorem invitatio quam praevenire amando" Augustine, De Cathecizandis Rudibus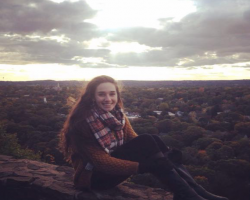 Dwight Hall Liaison
    Hallie Gaitsch, Ezra Stiles 2019
    Email: hallie.gaitsch@yale.edu
Hallie is a sophomore in Stiles and a prospective MCDB major.  Originally from the Chicago suburbs, she is still a Midwesterner at heart and is still getting used to the diversity of the East Coast landscape.  In addition to her academic studies, Hallie tries to experience as much of Yale as she can by attending a variety of plays, performances, film screenings, exhibits, and guest lectures, as well as hanging out with her friends and meandering around campus!
I have seen, mainly through my experiences shadowing a Yale New Haven Hospital physician last year, the hardships faced by many patients in understanding and coping with their medical conditions, as well as the toll these issues can take on their personal life and mental state, and those of their family members.  YUCH volunteers 
do all they can to help ease the stresses (physical, mental, and spiritual) of people currently receiving hospice care, and to brighten their moments in a wide variety of meaningful ways.
"With each new day I put away the past and discover the new beginnings I have been given." -Angela L. 
Wozniak
    Liaison for Geriatric Medicine at Yale School of Medicine
    Zobia Chunara, Pierson 2016
    Email: zobia.chunara@yale.edu
Zobia is a Pierson alum who majored in MBB. She can be found in the common rooms hanging out with her friends, in the CEID working on a startup called VIP Transplant, or playing badminton in PWG. She can't wait to meet you!
Volunteering at Hospice is an opportunity to move beyond oneself and learn about courage, compassion, and what it means to touch another human being's life. 
    Web and Finance Chair 
    Jason Yang, Ezra Stiles 2017
    Email: jinseok.yang@yale.edu
Jason is a senior in Stiles majoring in MB&B. He is back as Webmaster this year and is also responsible for managing the Hospice munneyz. For the joys of listening to patient's stories to helping make their last moments as comfortable as possible, he is excited to return to volunteering with Hospice and cannot wait for the new shifts to begin. Outside of Hospice Jason is involved with the Davenport Pops Orchestra, Mathcounts, and mitochondrial genetics research. He also runs a Korean soccer website, the Tavern of the Taeguk Warriors, as the metaphorical Tavern Owner for weekly updates and podcasts.