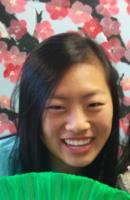 Co-President 
    Emily Chen, Hopper 2018
    Email: emily.chen@yale.edu
Emily is a senior in Hopper majoring in Economics. Born and raised in Minnesota, she enjoys eating, hanging out with friends and exploring what New Haven has to offer. Outside of hospice, she's also involved in the AACC community as a peer liaison.
Hospice is an incredibly fulfilling experience. Not only do you have the chance to connect and speak with patients and families and hear their stories but also to take a step back and really appreciate everything we've been given.
    Co-President
    Sarah Oyadomari, Franklin 2018
    Email: sarah.oyadomari@yale.edu 
Sarah is a senior in Franklin majoring in MB&B. She's from Honolulu, HI and likes hiking, eating ice cream, traveling, and meeting new people. She spends her free time knitting, playing soccer, and petting dogs she meets on the streets of New Haven.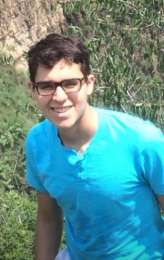 Community & Finance Chair
    Sarah Lee, Branford 2020
    Email: sarah.lee.sl2437@yale.edu 
Sarah is a sophomore in Branford, majoring in History of Art, while pursuing her studies alongside the pre-medicine track.  She is from the suburbs of Long Island, New York.  As of right now, she aspires to be a missionary pediatrician who travels the world to serve and heal others.  She most definitely loves flowers and small pups.  Besides hospice, Sarah is involved in the United Church of Westville and Global Medical Missions Alliance (GMMA), and she is also involved in various research projects throughout the year.
I know firsthand how much influence a volunteer can yield when a beloved one gets sick or passes away.  When a patient is distressed and hopeless about his/her circumstances, the mere smile of a volunteer can go such a long way for that patient.  A single volunteer can lift a patient's spirits or lift even the family's morale.  YUCH has really taught me to love and care for the patients, and volunteering at YUCH has been so worthwhile for me.